I am a new A.R.M.Y. I embraced the fandom when Dynamite came out – which means I am watching old old videos of BTS just because I wanted to know their names in the first place. Once such video is BTS In The Soop where the boys get to chill at this house doing whatever it is that they like. Be it making legos, playing ping pong, cook meals, binge on games, fishing and such.
What caught my attention was Jung Kook's painting. Needless to say, all the boys are talented and produced great art on the canvas. With the exception of Tae as he 'created' a sculpture instead.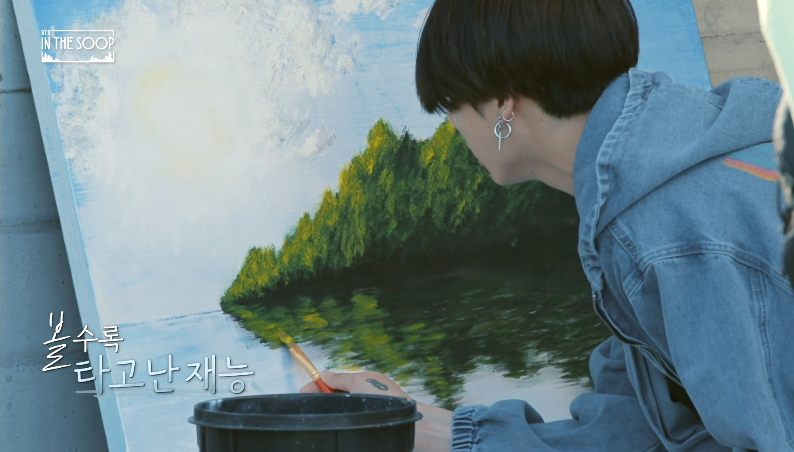 Great paintings and sketches start with the base/ basic shapes.
For someone like myself, who doesn't know how to draw a simple face and hand, this was what I observed during my scrolls on IG. Artists always start with circles or ovals before filling in the details of the drawing. It is puzzling to see how the most detailed drawings start with just a rectangle. Then I was super amazed when I saw Jungkook painted the greens and yellows over that black mountain. I had no idea that it was possible. Ingatkan kalau dah hitam tu kira tak boleh nak ubah apa dah.. I was proven wrong. In fact, the colours came out so pretty. There's so many things I don't know about art on canvas.
Dalam konteks manusia, your past mungkin kelam. Hitam. But nothing is stopping you if you want to start anew, rebrand and become a better person. Just like the colours in Jungkook's painting.