My lack of updates with regards to using doterra on social media, especially Instagram does not mean I have stopped using it. In fact, I am still on a roll discovering new items to use in my everyday life. I am overly excited for the newer products released at the convention in US recently. My only concern is that, not many of them will be available in Malaysia.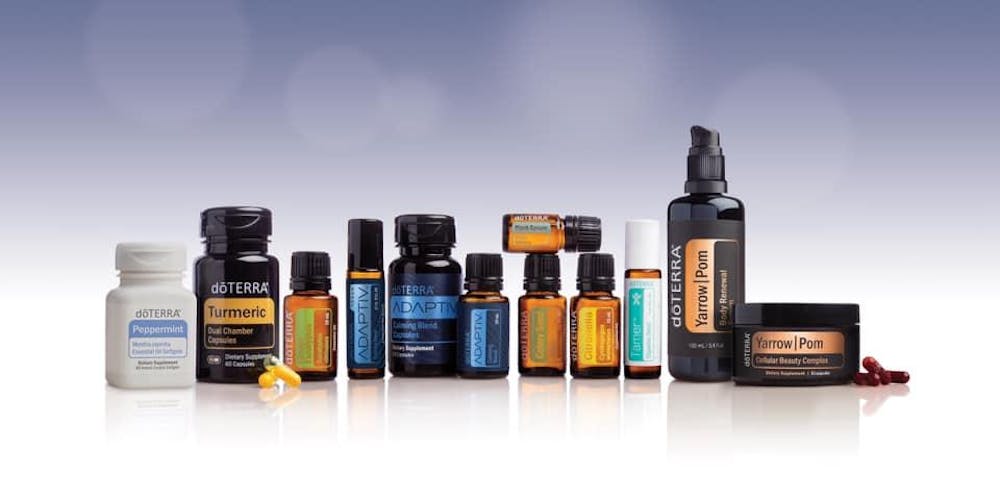 I hope that at least citronella will make it into the local market and of course its many diffusers. Dah kenapa kedekut sgt nak bawak diffuser yg comel belako tu masuk sini ehh.. The Adaptiv range looks really exclusive though.
In September, the only repeat purchase I have on the list are the Grapefruit (which I am using in my drinks to encourage me to drink more plain water and hopefully curb my appetite) and Peppermint DT. I gave away my previous Peppermint DT roller to my sister since she's having flu and also work-related stress. It helps to relax and maybe bring down her blood pressure a bit. I am considering to give her the Original Lip Balm as well for a refreshing touch up because of its sizzling, perky, minty effect.
Roman Chamomile has a surprisingly very sweet scent. I have only taken it as tea before so it was pretty difficult for me to imagine it as oil. I anticipate Cedarwood to go well with my citrus selections to diffuse after a tiring day. It smells very masculine. I picked up Correct-X to hopefully keep my blemishes at bay. The bodywash was a must this month to complete my doterra bathroom look. I need OnGuard toothpaste next month. ha ha ha.
TIPS TO BE CONSISTENT IN OILING/ USING ESSENTIAL OILS
Identify your purpose in using the oils. If you are doing doterra solely for business, you will not be able to see the beauty of doterra as a company and as a product. It is a way of life.
Take your oils out of their packages. Display them so you could see them and reach out for it. So that you will learn more about the oils and how to use them effectively. Some advocates have an Oil of the Week sort of thing on top of the regular ones they use.
Start small. Do not aim to straightaway being able to concoct a blend of 5 different oils in a bottle. Explore each oils strength and weakness. Absorb their scent and healing properties. Experiment safely.
Get your family involved. As the more you use them, the more you're likely to try new things and share with other people the goodness of it.
Follow social media accounts of fellow advocates for ideas, guidance and motivation to use the oils. Furthermore, this keeps you in the circle and in a 'tribe'. Better still, find advocates in different countries so you can gather alternative ways of utilizing your oils.
Consider a mini project revolving around doterra. I am personally working on my spa-like bathroom hopefully equipped with doterra bath products and such.
Apply on yourself daily. Especially if you are unsure of what to do with it. You cannot be wrong with a small stroke of peppermint on the temples of your head, lavender behind the ears, frankincense in your face serum or lemon at the soles of your feet.
Join online or physical classes related to using doterra products or diy items using these oils. These opportunities allow you to connect with other advocates in your region on top of widening your knowledge regarding the oils.
I hope the new doterra products reach our shores soon. I cannot wait to get my hands on them.